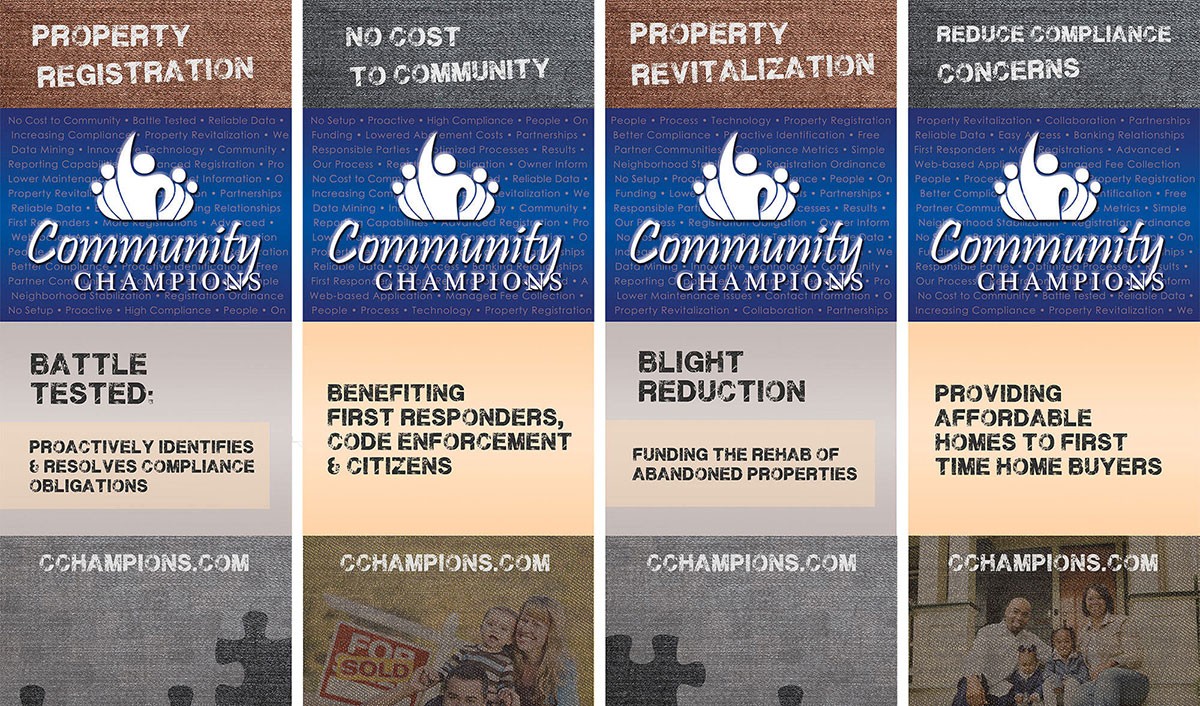 Community Champions
Community Champions partners with communities to eliminate blight caused by abandoned and neglected properties. Sales executives attend several trade shows and speaking engagements each year and asked me to create new branded displays.
The Challenge
The company already had a large trade show booth that took a minimum of two people several hours to assemble. Air travel with the booth's four main components was a nightmare. Sales executives wanted a display that was easy to travel with and set up.
Requirements
Community Champions provides community partners with two primary programs, Property Registration and Property Revitalization. Display content needed to promote the brand and both segments.
The Options
The first step was to do some product research. I had design ideas in mind but before I went any further knew I needed to select a display style. I have designed many trade show displays and was familiar with the different types and sizes available, but a traditional display was not an option here. I finally discovered a 34.5″ x 87″ free-standing retractable banner. This would fit in a suitcase and one person could easily set it up. My idea was to create four panels that could function as a "wall", two for Registration and two for Revitalization. I created some sketches and an outline and got approval from the client to move forward.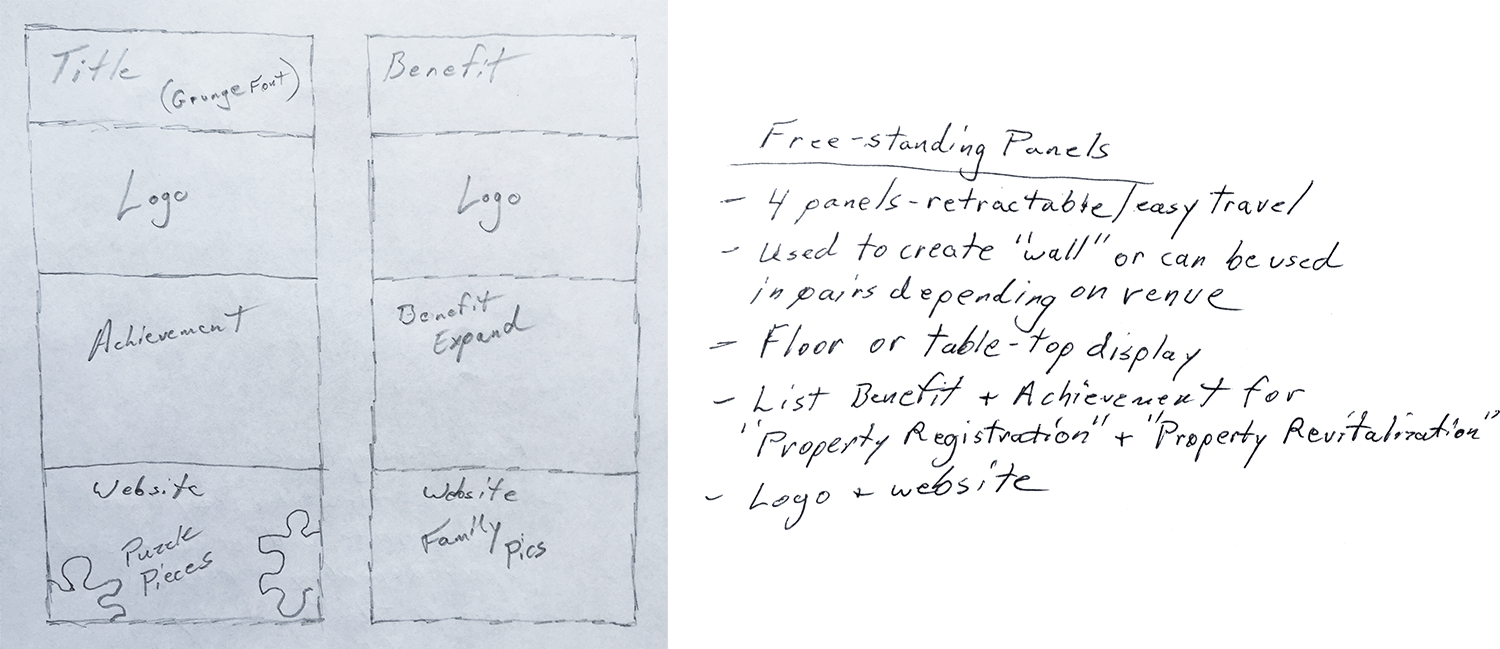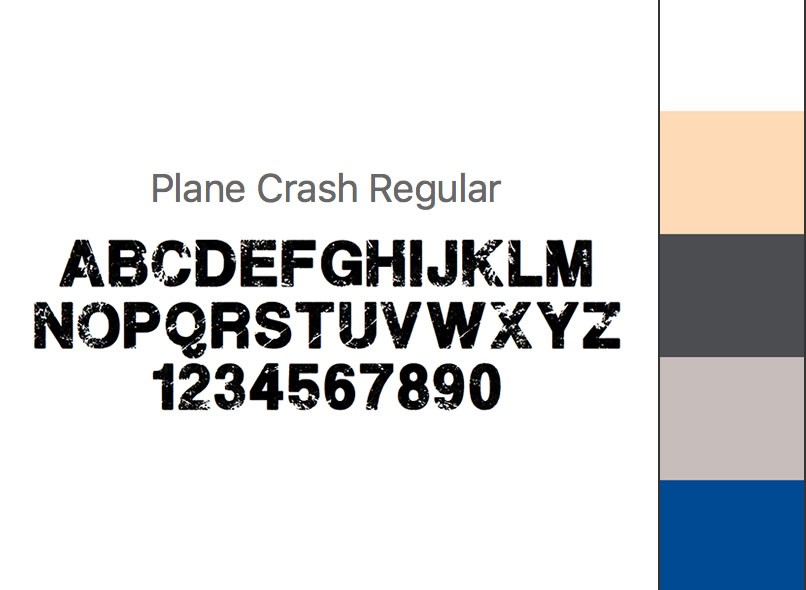 The Design
I put together a design with a 'grunge' look and feel which fits with the company's culture. I wanted to convey a strong, corporate presence for the brand section of each panel and went with an all white logo and a dark-blue gradient background. The eroded font 'Plane Crash' regular was used for the text.
Mission Accomplished
The client loved the design and the sales team was happy. The panels look great fully extended and standing side-by-side. Salespeople also use them partially extended as table-top displays at smaller venues and speaking engagements.