Southeast Clean Water
SE Clean Water sells and installs Kinetico brand residential and commercial water filtration systems. Home Depot executives permitted the company to conduct Water Clinics at multiple Home Depot locations around Atlanta. I was asked to create an event flyer.
This project created a sense of urgency in me. Clean water is a necessity and water quality in some parts of the country has been on the decline for several years. I wanted to create a piece that would not only make a good flyer, but could be used as a full page print ad.
Planning the Flyer
The client wanted the piece to focus on the 'Free Water Clinic', while listing the most common water problems throughout the Southeastern United States. They requested that it contain discount coupon as well.
I created a sketch and a brief outline containing my ideas and the client gave me approval to move forward.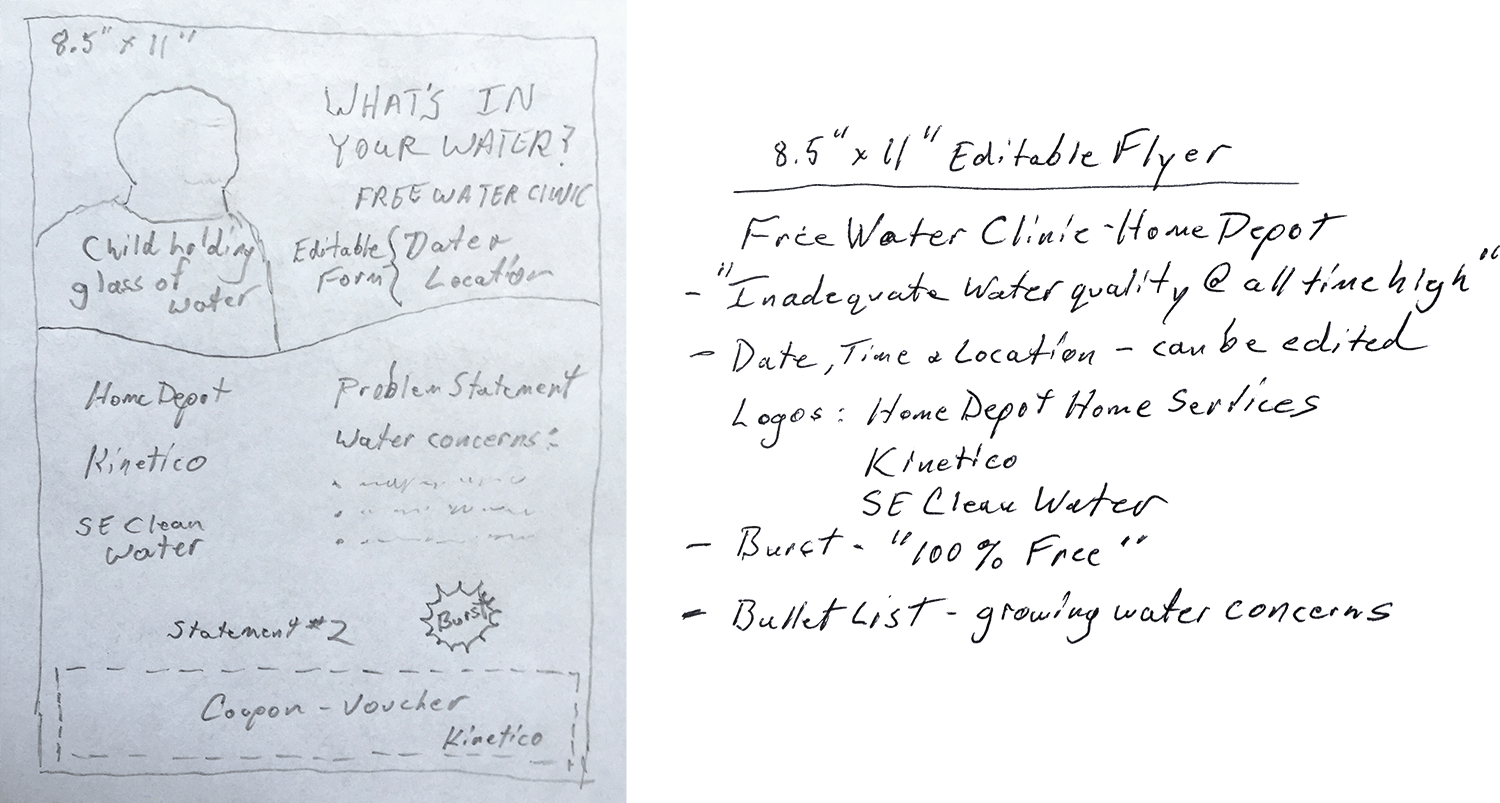 The Design
The Home Depot has requirements that must be met before their branding appears in vendor-related advertising materials, as they well should. Once I acquired that information I used my sketch and outline as a guide to begin pushing pixels around in Photoshop.
The layout contains a water-blue 'wave' arch line dividing the piece in-half horizontally. The top half emphasizes the event date, time and location. The bottom contains more detail regarding water problems, branding and a voucher/coupon. To give water a larger presence in the piece a water droplet background was used for the bottom half.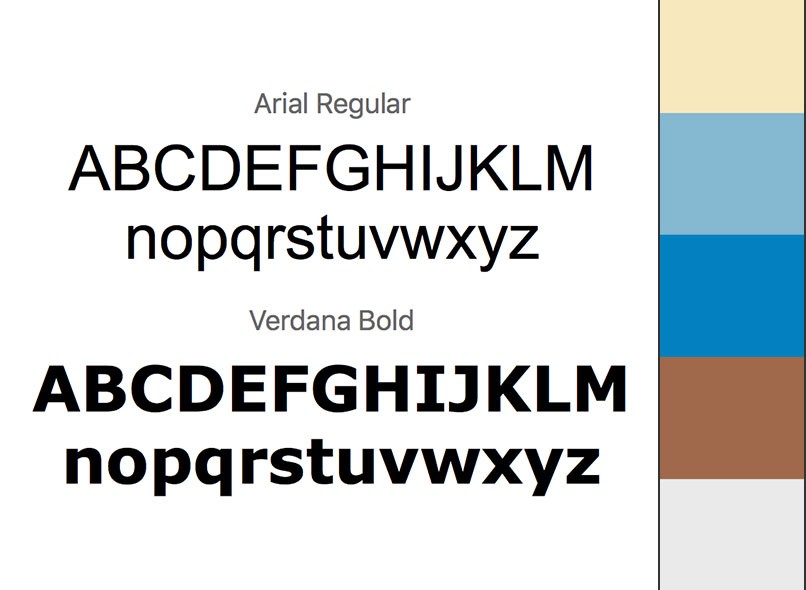 The fonts 'Arial' regular and 'Verdana' bold were used for text.
Since multiple events would be held, I decided to create a high-resolution .PDF containing form elements so the event date, time and location could be changed. This made the client very happy, and improved their ROI.
Success
Most importantly… the client loved the design. I also received allot more business from them after this project.