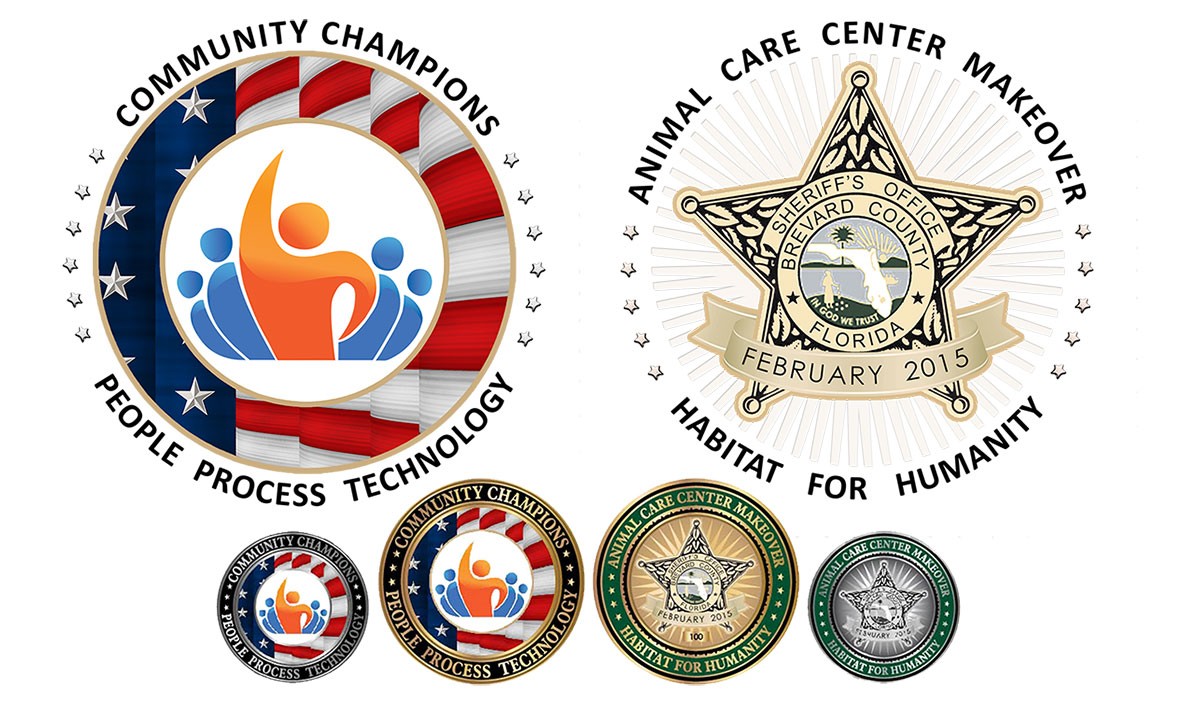 Challenge Coin
Community Champions partners with communities to eliminate blight caused by abandoned and neglected properties. The company is always participating in local community charity events as well, and I was asked to design a 'challenge coin' for an upcoming event.
The event involved Community Champions employees, the local Sheriff's Department and Habitat for Humanity. They were refurbishing the county Animal Care Center. The client asked me to design a challenge coin that would be handed out to participants after the event as an incentive to participate in future events.
The Design
The client wanted the coin to feature Community Champions on one side, the Sheriff's Department and Habitat for Humanity on the other. They also wanted half the coins minted in silver and half in gold with the gold coins numbered on the sheriff's side.
I created a sketch and a brief outline containing my ideas. I then created a mock-up design so the client could visualize the layout and colors and the client gave me approval to move forward.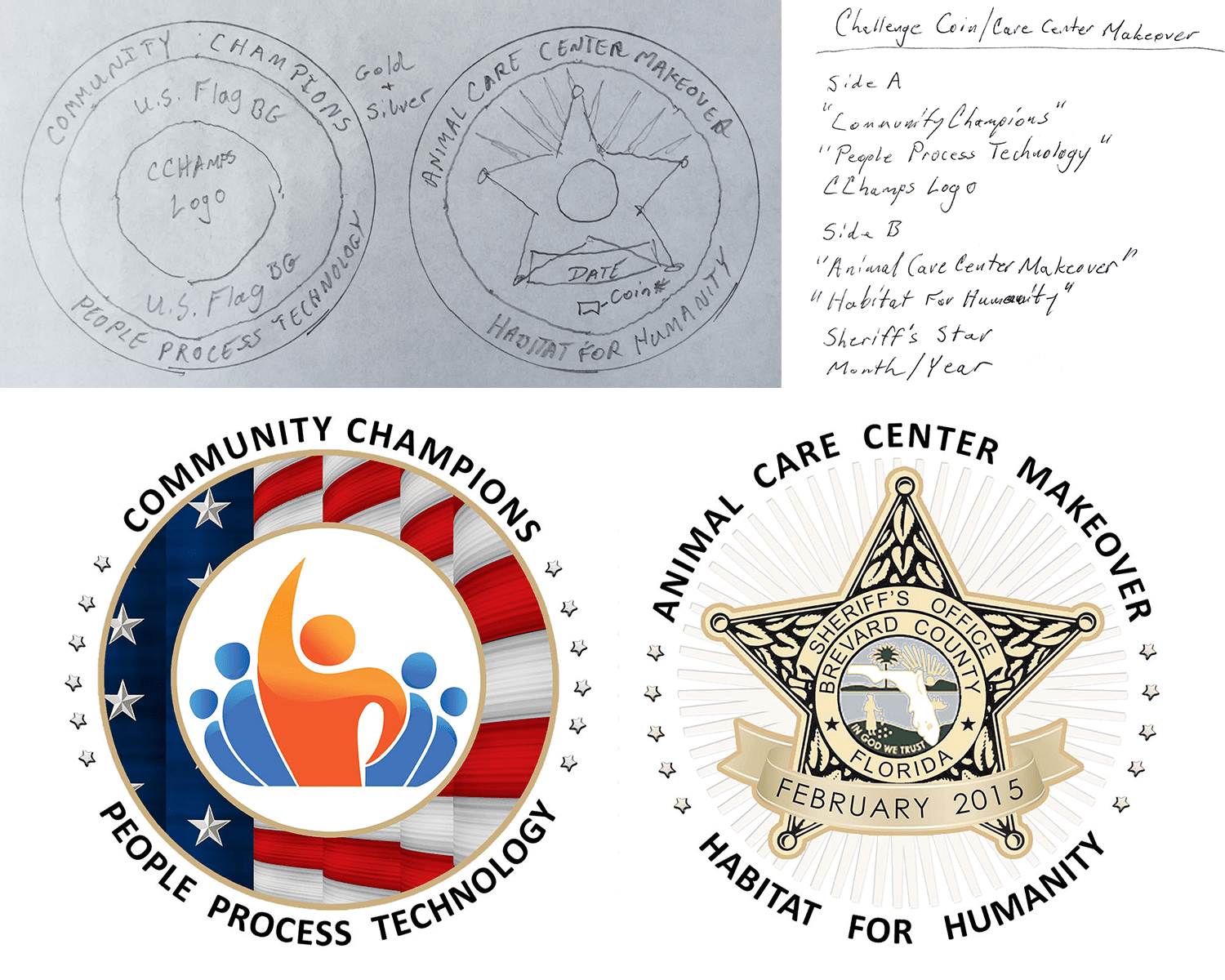 The Community Champions side of the coin contains a colored American Flag background and the company emblem with a white background centered above the flag. The outer ring of the coin contains the words "Community Champions" and the company tag line "People, Process, Technology" in all-caps over a black background.
The the Sheriff's Department side features the Sheriff's star centered over a starburst background. The outer ring of the coin contains the words "Animal Care Center Makeover" and "Habitat for Humanity" in all-caps over a sheriff's green background.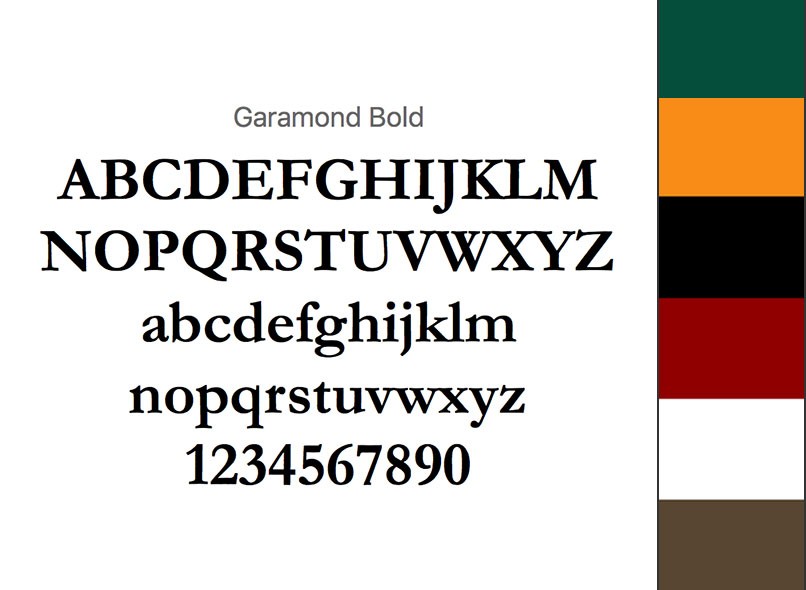 Minting
I teamed up with Point Emblems in Utah who did an excellent job minting the coin. Prior to minting, they sent me several proofs which resulted in changing the coin's text to the 'Garamond' Bold font.
Project Success
Everyone was excited when the coins were delivered. The client was very satisfied and the participants were thrilled to receive them after the event.